Profile Completion
Allows users to update their profile.
The Widget shows only empty profile fields, plus any fields that are user preferences.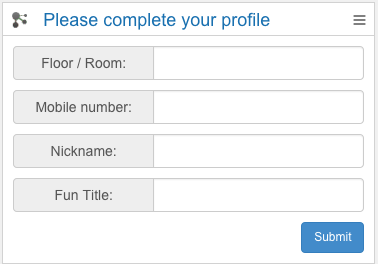 In the edit area you can select all fields that you want users to populate in the widget. These fields can be a select box or an input field.
Note: If you select a field that reflects a user preference, such as Time zone, the field is shown in the widget even when it is not empty, giving the user a chance to change it.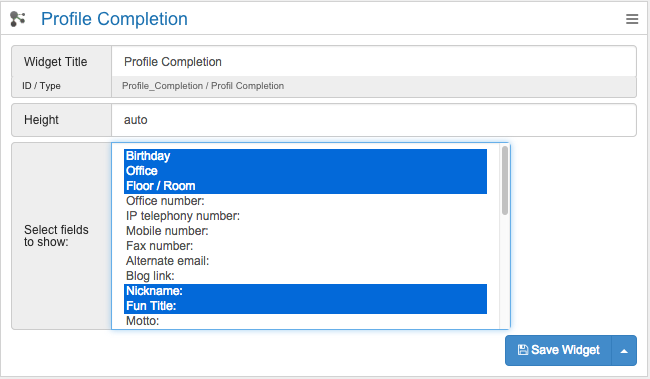 Content source
All fields in the profile edit area.
Expected format
Input fields or select boxes with a save button.
Caution:This widget isn't available in Cloud or Anonymous mode of Connections Engagement Center.
Configuration options for Admin/Page Editor
Fields to show