Profile Picture
Allows users to update their profile picture.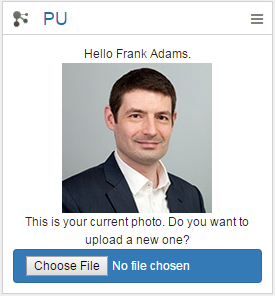 The widget will show your current photo. You can simply upload a new one. You can localize and change the labels by means of the language files.
Content source
Profile Picture
Expected format
A small text with your current photo and an upload button.
Caution: For Connections on-premises users, this widget isn't available in Anonymous mode.