Onboarding a new hire
Have a new employee? Onboard them with an activity. You can collect resources like the employee handbook and campus map, create a list of to-dos to get their computer set up, and assemble a list of important people and bookmarks. Put it all together, and you have an onboarding checklist for your new hire.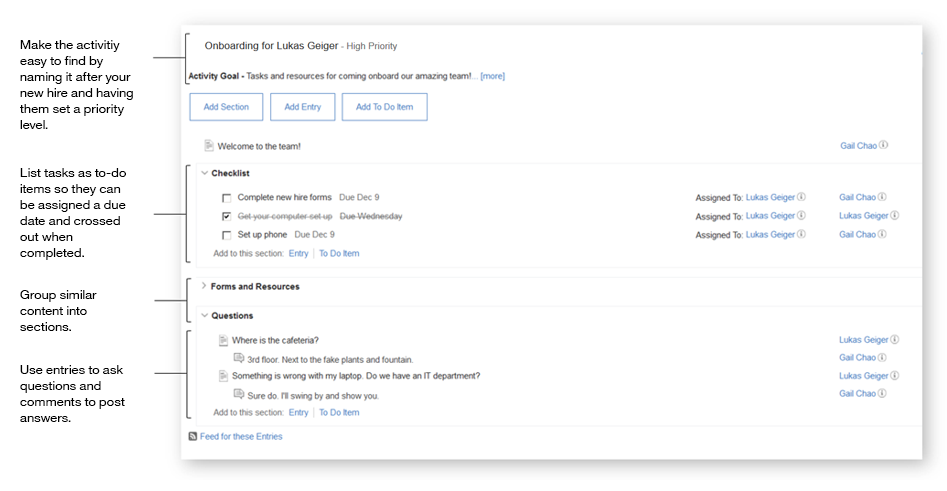 Next steps
Feel inspired? Strike while the iron's hot. Start by creating an activity.
Parent topic:Getting acquainted