Customizing the main content
The main content area contains the content that is specific to each application.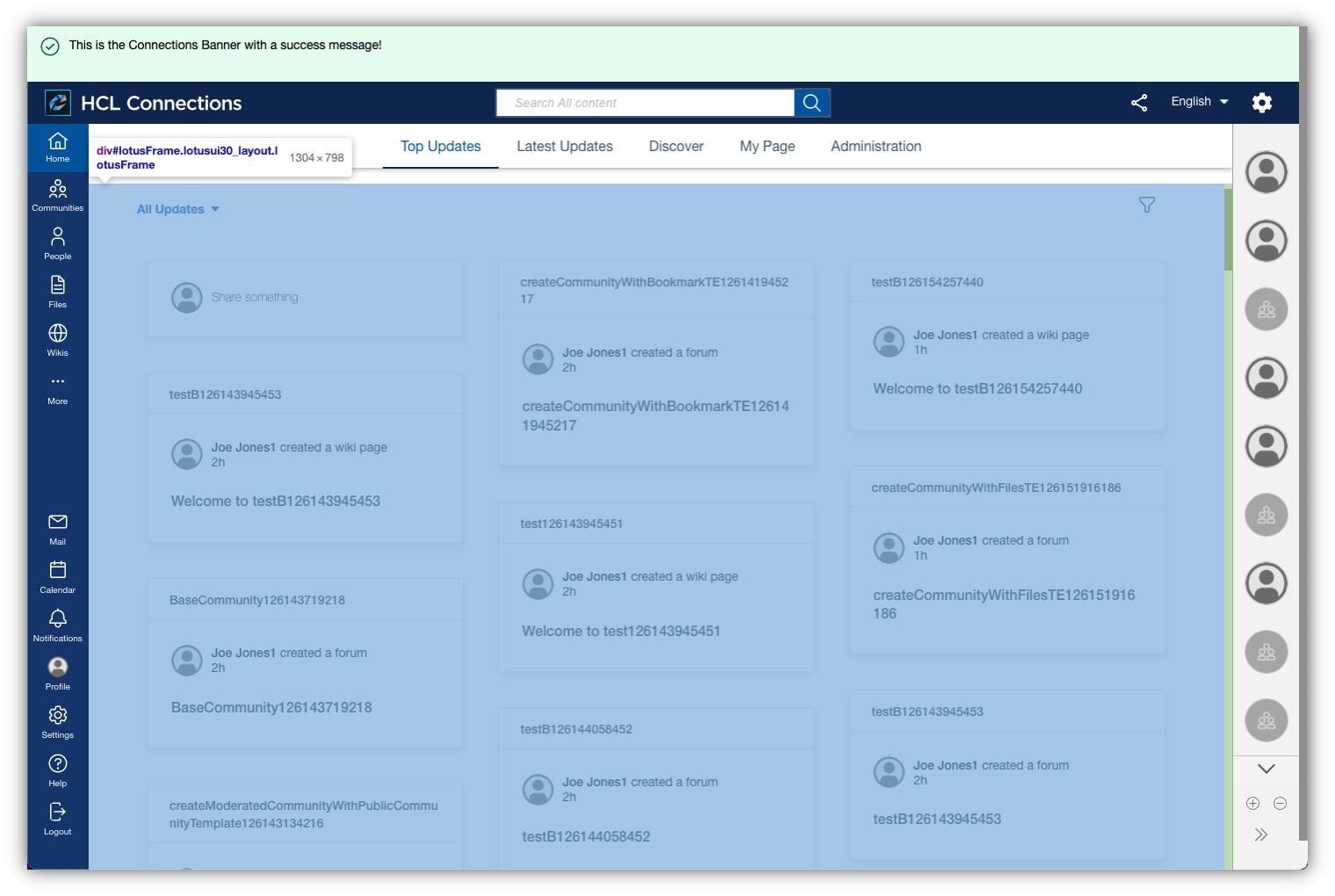 You can customize specific areas of the main content, for example backgrounds colors and separators. You can also style specific components that appear in the main content, such as links, buttons, chips. For more information, refer to Customizing the look and feel of HCL Connections.
Parent topic: Customizing the user interface