Securing KEEP endpoints
KEEP uses three endpoints: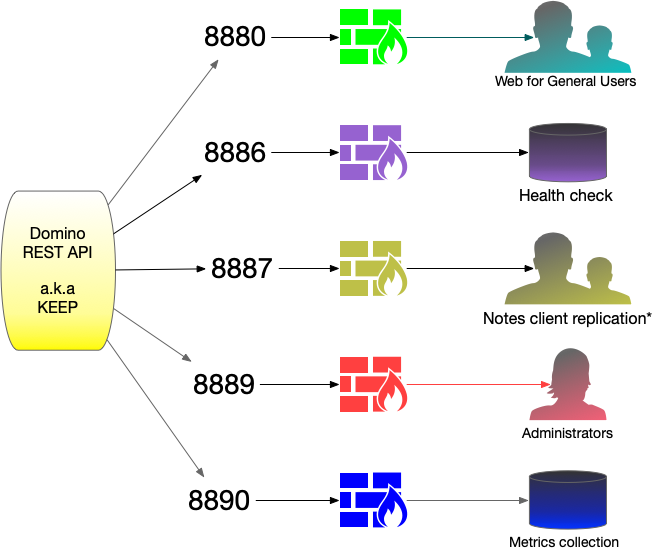 Only one must be reachable by users (humans or servers). Configure your firewall accordingly and eventually use a proxy.
To be able to securely and efficiently deploy KEEP into a production environment, you must understand how KEEP configuration works. See the configurating section for a deeper dive.
The KEEP configuration includes the KEEP binary directory, config.d, and environment variables.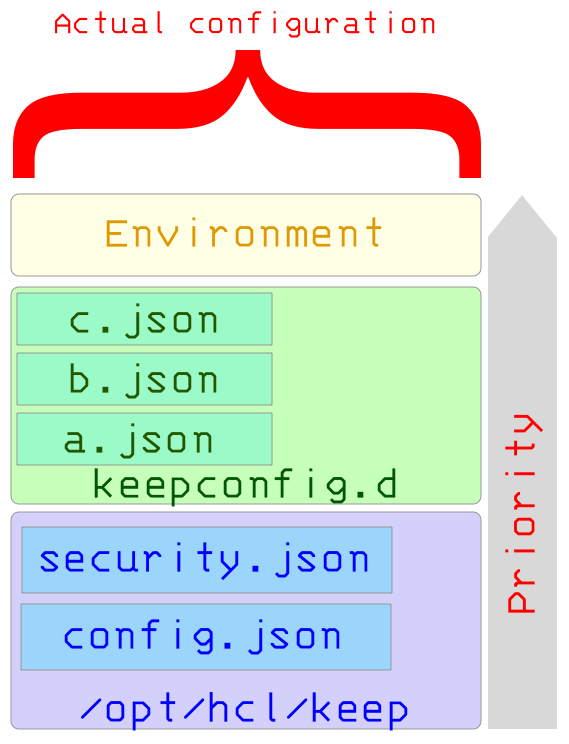 Examples of the default security settings are here, security.json and the default configuration settings are here, config.json. Whenever you do a new KEEP install, these two files and the projectkeep.jar file are overwritten.
We recommend that you keep your configuration changes in the config.d directory so that they persist when you reinstall or update your KEEP version.
Areas of security to assess and implement
---