Lab 02 - Quick config
Duration 10 min
What you will learn:
Navigate the Admin UI
Configure the "Approval Central" database using the admin UI
Difference between Schema and Scope
Prerequisites
Lab 01 completed
Your Domino server running
Database ApprovalCentral.nsf deployed to your server.
Steps in creating a schema and scope in Quick Config
Log in to Admin UI.
Click on Quick Config.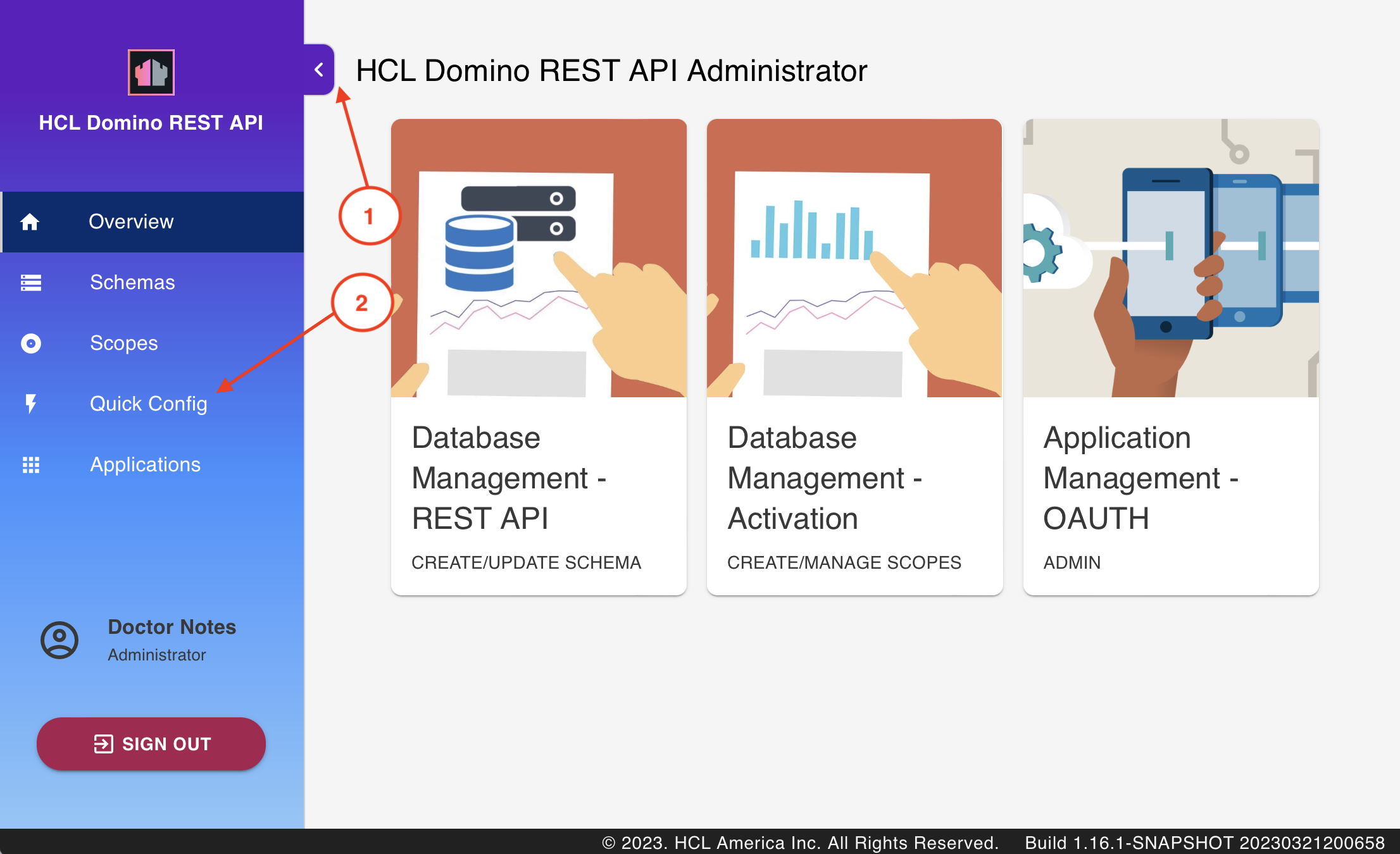 Fill in the form.

Schema: default

Scope: approvals
description & icon: at your discretion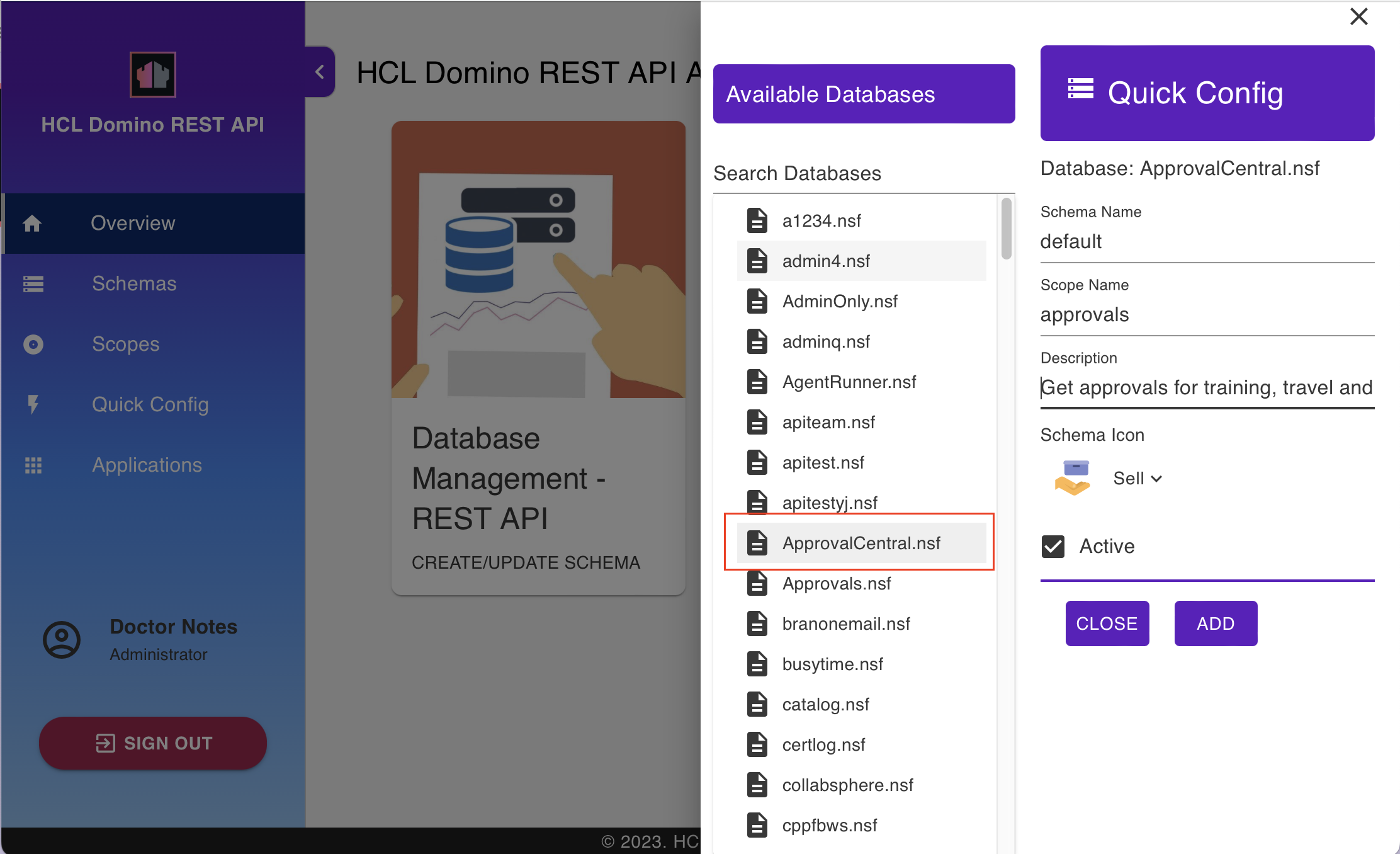 Click Add.
Alternative steps
Use request in Postman's Lab 01 Create QuickConfig for ApprovalCentral
Use curl, postman or the KEEP cli to post this JSON:
{




  

"scopeName"

:

 

"approvals"

,




  

"nsfPath"

:

 

"ApprovalCentral.nsf"

,




  

"schemaName"

:

 

"default"

,




  

"create"

:

 

true




}



How to check
In the Admin UI you will find one entry each for schema and scope: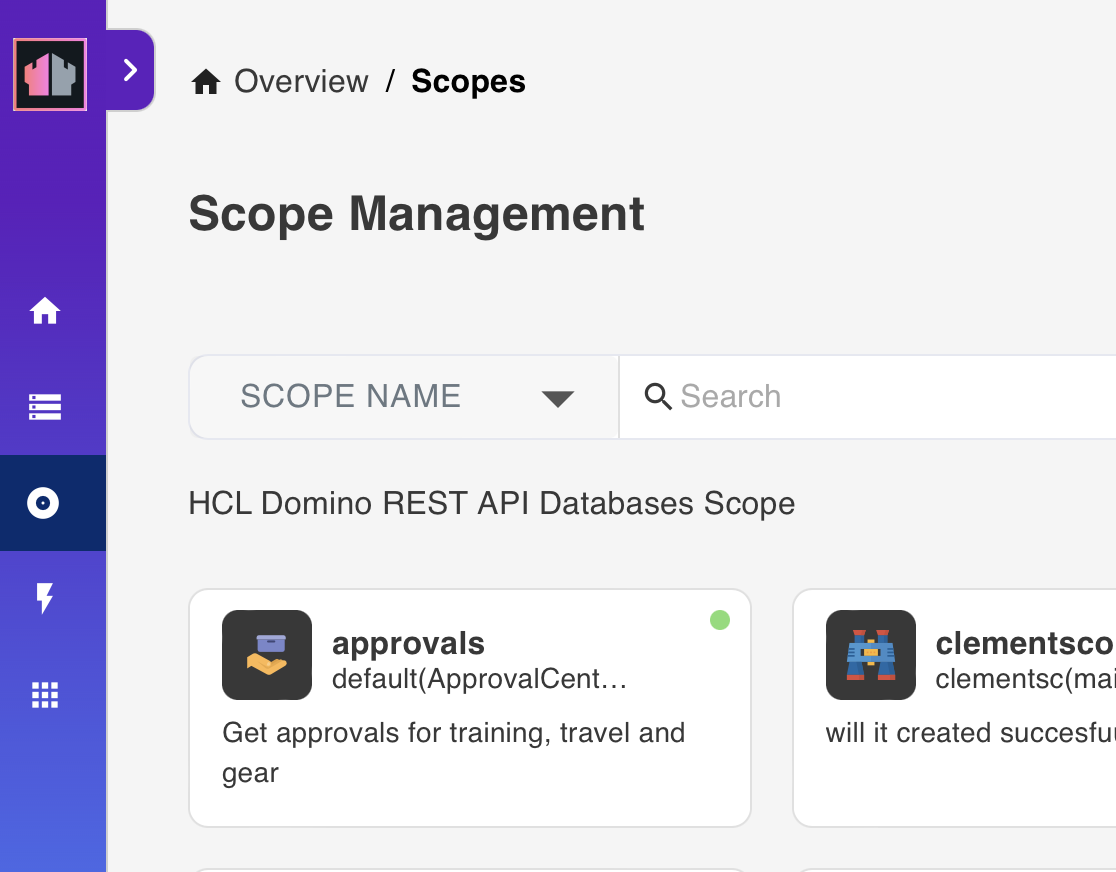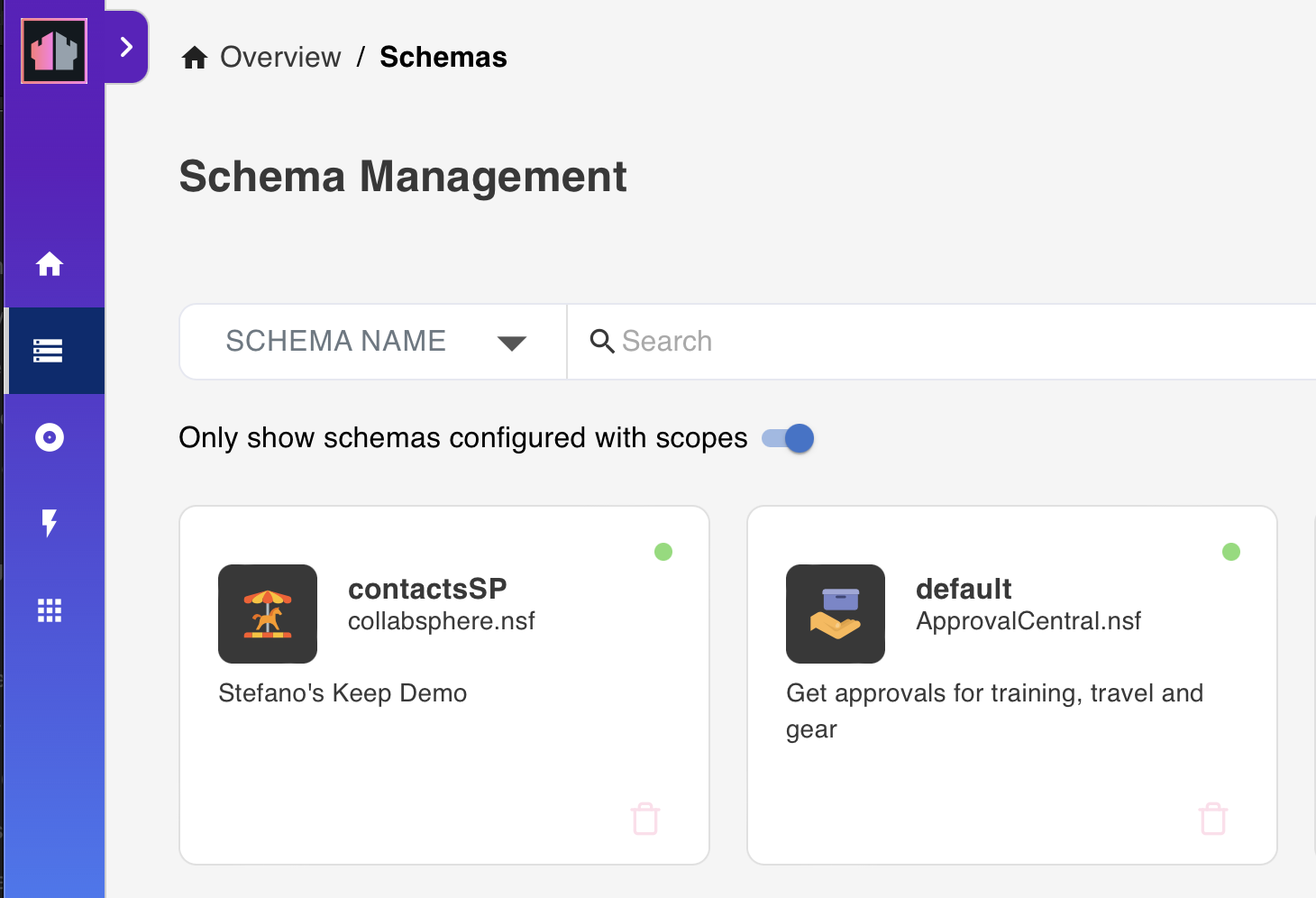 URLs to check
{{ HOST }}/api/setup-v1/schemas?nsfPath=ApprovalCentral.nsf
{{ HOST }}/api/setup-v1/schema?nsfPath=ApprovalCentral.nsf&configName=default
{{ HOST }}/api/v1/scopes
Things to explore
Check the SwaggerUI for the new entry
Use POSTMAN to create a second quick config using recipe.nsf
Open Domino Designer to check resources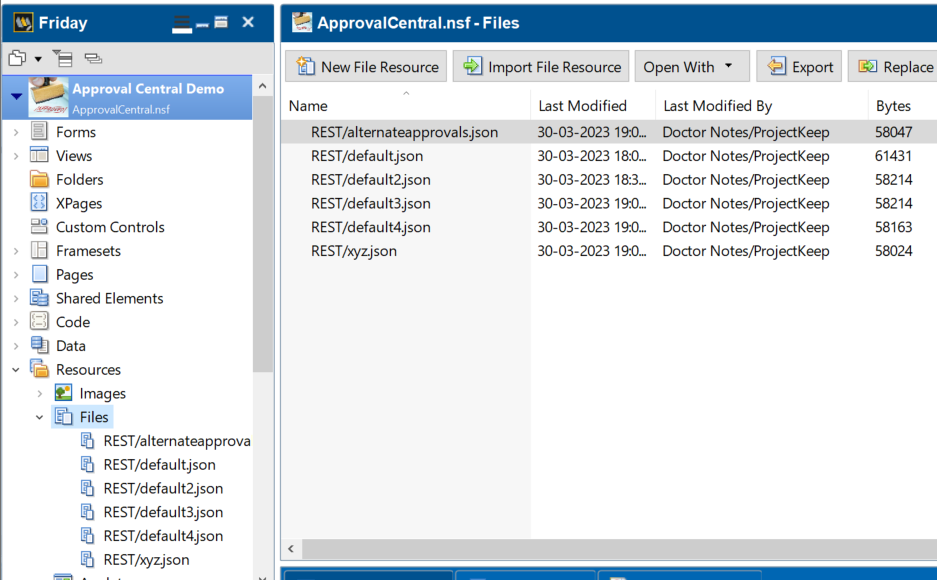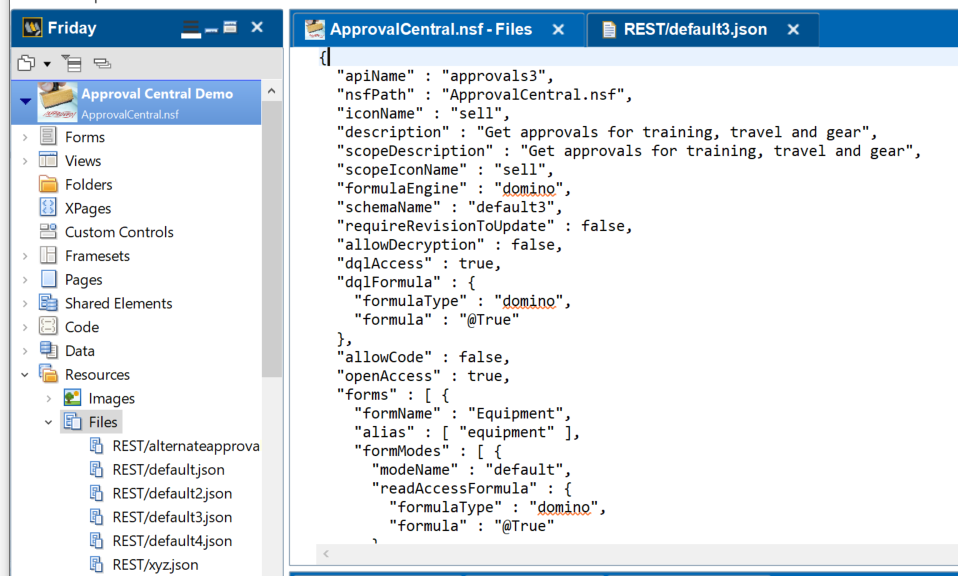 ---
Last update:
November 25, 2023