Lab 03 - Schema exploration
Duration 30 min
What you will learn:
What's a form mode
What's a field group
Formulas to control access
Prerequisites
Lab 02 completed
Domino running
Steps
Before you start altering the schema, use Postman, as outlined in How to check to observe the API behavior before and after.
In Admin UI edit the default schema of ApprovalsCentral.nsf, and select the Equipment form.

In mode default add the following fields to a field group named stuff.

childRN
Comments
Cost
Equipment

Add new modes: dql, (needs fields), raw (doesn't need fields).

Add a new mode decision with 4 fields:

| Name | Type | Access |
| --- | --- | --- |
| completedApprover | names | write-only |
| newHistory | string | write-only |
| Status | string | read-only |
| CurrentApprover | names | read-only |
Check the box "compute with form"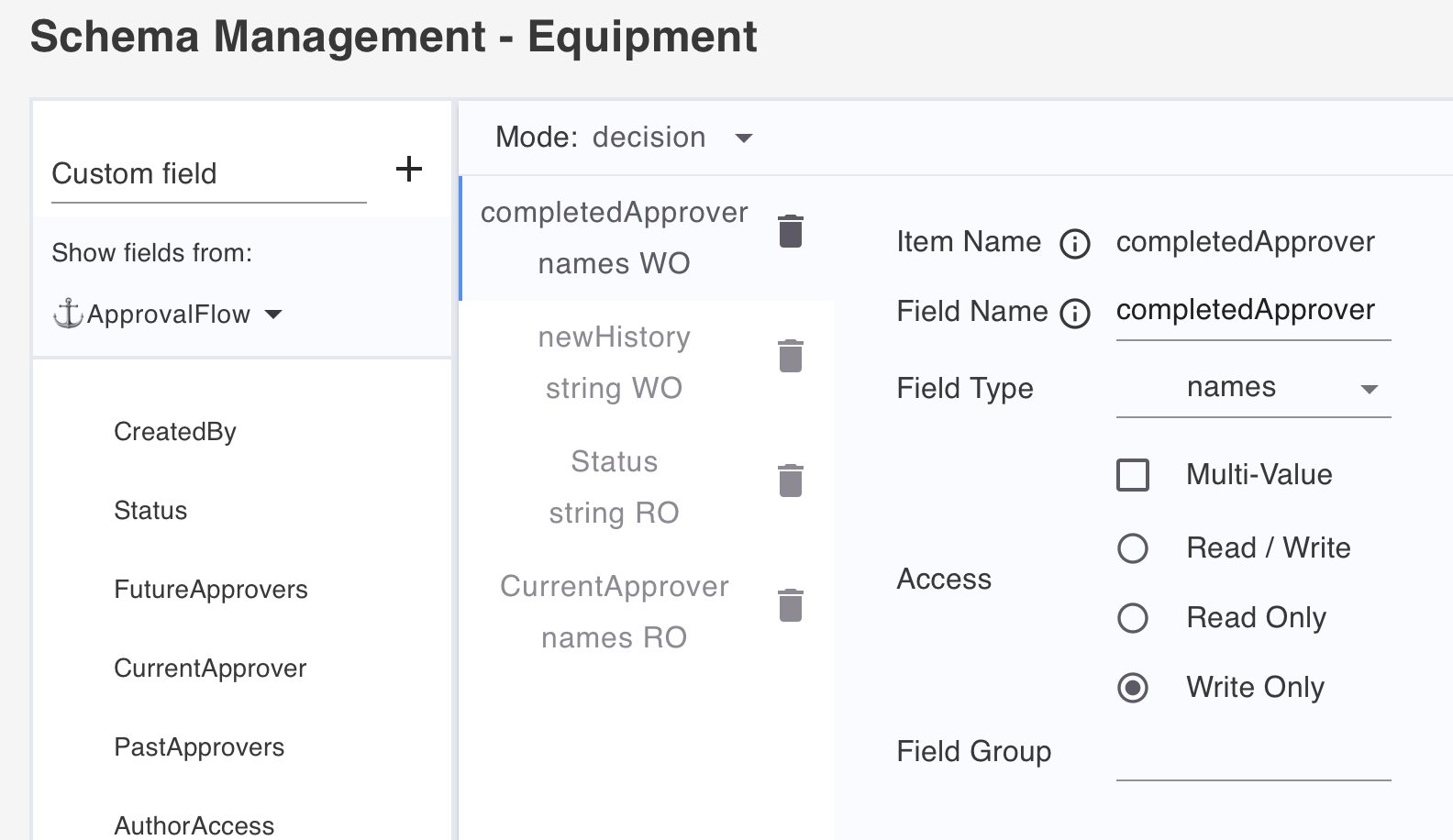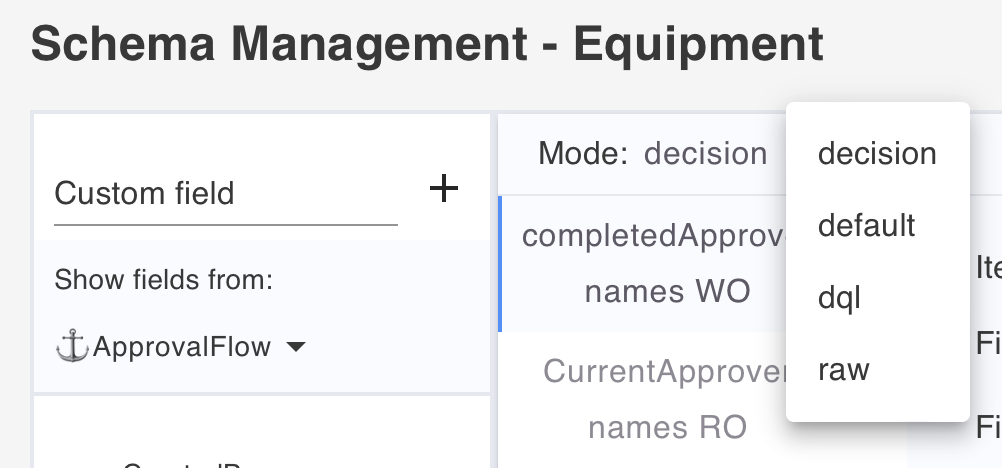 Don't forget to save your changes.
How to check
Use Postman to retrieve document using default mode before and after your changes
Try to use the "/raw" endpoint before and after creating the "raw" mode
Try a dql query before and after the dql mode was created
observe the difference before / after the addition of field groups
Things to explore
Change the formula for read/write access to exclude your default user, observe the API reaction in Postman.
Try the "Test Formula" button in mode.
Change the write access for default to Status = "" | Status = "draft".
Observe the difference when "compute with form" is checked.
Modify a field Name, do you see the output changing?
---
Last update:
November 25, 2023